We are happy to offer weekly clinics for Saxenda (Weight loss injections) for fast, effective and significant
weight loss. Saxenda is licensed for use in the UK for medical weight loss on patients with BMI of 30 or
more. A full health assessment is required along with regular check-ups at flawless Aesthetics. This is a
prescriptible medication, clinically proven to produce amazing results.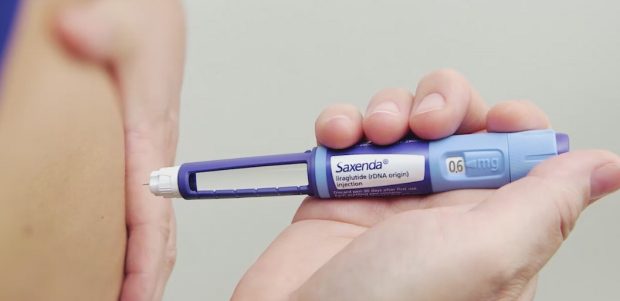 The prefilled syringes are dispensed weekly and administered by patients on a daily basis.
Week 1 – 0.6 mg
Week 2 – 1.2 mg
Week 3 – 1.8mg
Week 4 – 1.4mg
Week 5 – 3.0mg
Common side effects are nausea which normally decreases over time. Patients with a medical history of
diabetes, stroke/heart attacks, pregnancy, breastfeeding, certain thyroid and liver problems are not suitable
for treatment.