How would you feel if you could have it all in just ONE treatment? The glow, the vitamin, the hydration and the tightening!
Wait no longer; the combined facial is the way forward, it saves you money and time while targeting different layers of the skin in just one treatment.
You can find many facials available in the market that concentrate on specific technology or targets specific skin problems. Radiofrequency for example will be mainly enhancing firmness of the skin by working on your collagen levels while Micro-needling induces injury to stimulate self healings as well as faster cell rejuvenation and Microdermabrasion exfoliates the top layer of the dead skin cells to make room for new healthy cells.
With our Biotech facial technology you can now have all the above treatments in a one-hour session plus Mesotherapy and additional LED therapy. Our FA gold facials are intended for
– Aging skin
– Fine lines and wrinkles
– Atrophic, hypertrophic scars and acne scars
– Pigmentation and hyperpigmentation marks
– Sun-damaged skin
– Enlarged pores and seborrhea
– Skin texture irregularities
– Hyperkeratosis
– Ingrown hairs
– Stretch marks
– Treatment of Skin laxity (lifting effects)
– Collagen contraction and neocollagenesis
Although you can have all these treatments combined as one you can also have these treatments done individually to target a specific skin problem.
RADIOFREQUENCY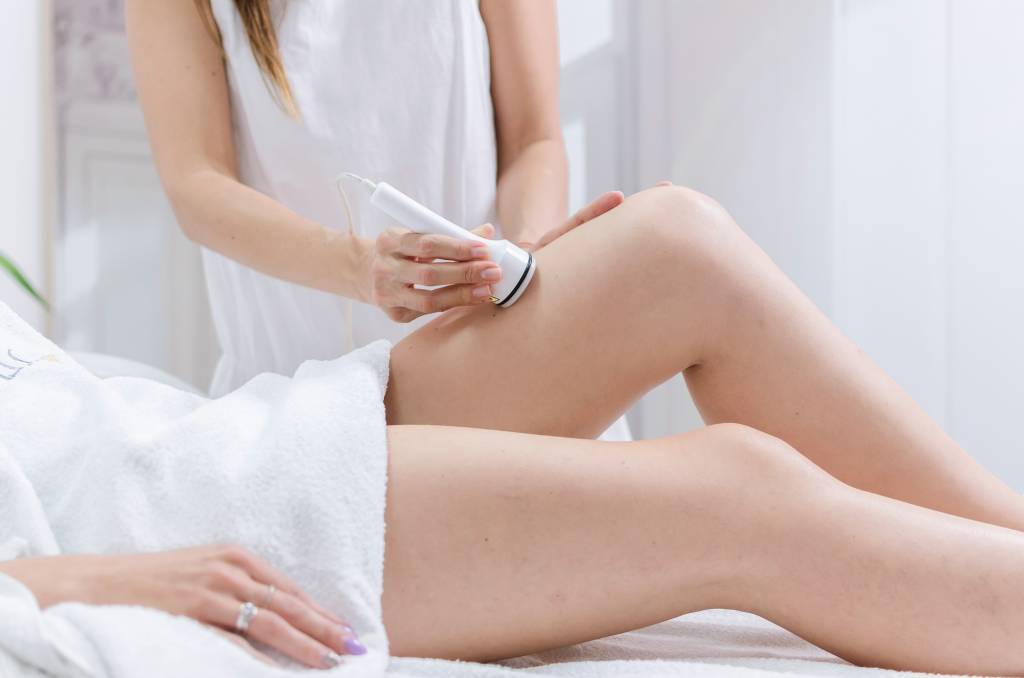 Radiofrequency is a nonsurgical and non-invasive treatment that is designed to tighten the skin, improve signs of wrinkles, sagging skin and create a youthful glow.
The treatment involves using an electric current produced by a radio wave to heat the deep layer of your skin known as your dermis. This is used to stimulate the production of collagen. Collagen is the most common protein in your body. This treatment has become increasingly popular in recent years.
Radiofrequency requires a course of several sessions depending on the state of the skin, although we recommend a series of around 6 sessions for the best results.
There are very few cons to this treatment. Some people experience slight redness after treatment, although this will go down on average within 20 minutes, as well as feeling slightly warm after. Again this is normal. The treatment isn't painful although you might feel some heat on the skin or slight discomfort.
Straight after your treatment you will notice an immediate glow.
Each client is different and reaches their desired look sooner than others.
The results will continue to improve over time and you see the best results 3 months later.
Once your course of Radiofrequency is finished, you can maintain by coming back around every 4 months.
MICRODERMABRASION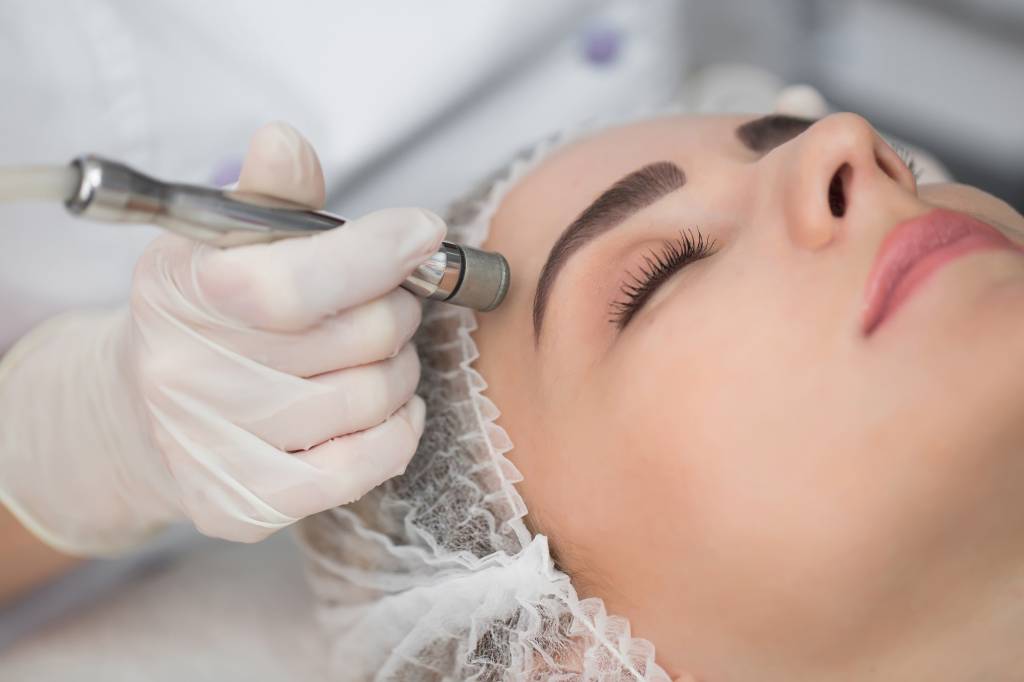 Microdermabrasion is a facial cosmetic procedure used on the face, neck, chest, back and hands. The aim is to reduce wrinkles, minor scars, and fine lines and create a youthful and smoother look. This is by using a vacuum to remove dead skin cells. By unclogging pores and congestion to reduce acne, blackheads and breakouts, whilst also reducing pigmentation.
This treatment takes around thirty minutes to perform and is very gentle. You may experience mild redness after treatment.
Microdermabrasion does not hurt.
From asking patients how their experience was, it is a pain free and quite relaxing treatment, coming out with the skin feeling extremely smooth.
MICRO-NEEDLING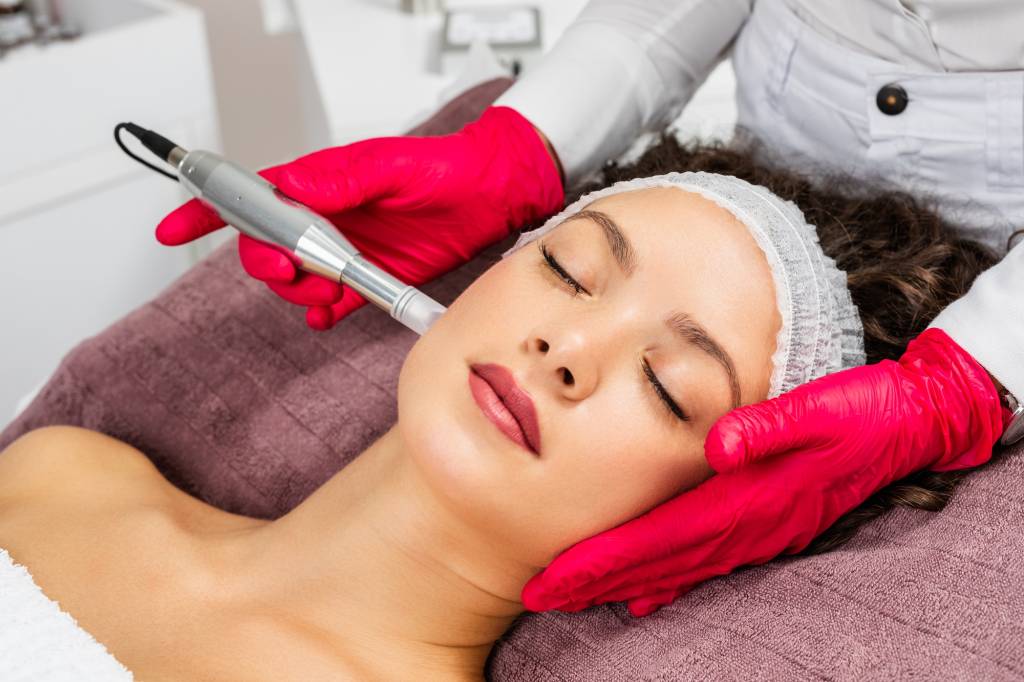 For the last couple of years, micro-needling has been the go-to choice for many people looking to reduce the wrinkles and improve the skins quality and texture. It's a versatile and incredibly popular method with a lot to offer.
So, what is this treatment all about, and what makes it so popular?
This cosmetic procedure uses very small needles to prick the top layer of the skin. It creates a controlled skin injury made of multiple wounds, which triggers a healing response by the body, increases circulation to the area of injury and the number of platelets.
– Boosts the natural collagen and elastin production
– Makes the skin look fresher and younger
– Affordable compared to other treatments such as laser
– Rejuvenates the skin
– Normally requires 4-6 sessions
– Visible results shortly after second session
– Uses body's natural response
– Suitable for all skin types
– Only requires an average of 1 appointment a month
– Can be used in combination with other treatments such as, skin peels
MESOTHERAPY

This is a treatment that delivers nourishing substances including vitamins, amino acids and minerals to the layer of the skin where cell repair and growth occurs.
As these are all essential components for healthy skin cells, this treatment helps improve dull, tired looking, dry and lifeless skin, manages superficial wrinkles and is ideal for pre- or post-operative skin conditioning.
All the substances used naturally occur in the skin but degrade as our skin becomes older and stressed. Mesotherapy replaces these naturally occurring vitamins and nutrients and skin becomes luminescent, hydrated, nourished and firmer with an improved texture.
Call as now to book your single or combine facial treatment. Not much longer left to prepare your skin in time for Christmas!
If you have any further questions you can also email us on: hello@fabsb.com