PDO Threads/Thread lifts
(Polydioxanone)
---
Thread lift is a very effective procedure aiming at lifting different parts of the face and skin, which due to ageing and skin laxity starts to sag. The procedure is minimally invasive and uses special threads similar to sutures which are placed into the skin without surgical incisions.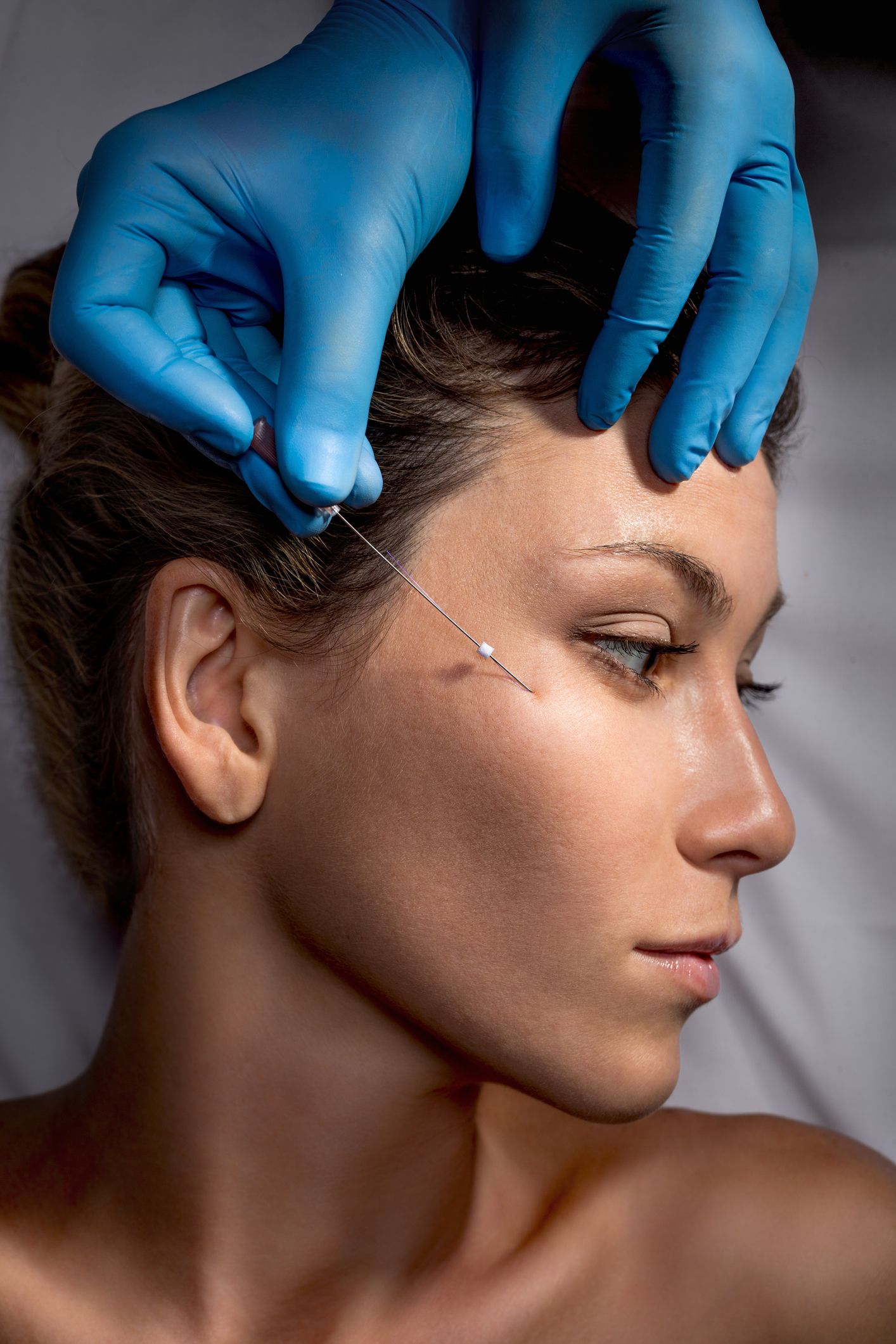 What is PDO?
PDO thread lifts uses free floating absorbable non-filament threads of Polydioxanone to cause an inflammatory response resulting in collagen formation surrounding the threads. After the thread is re-absorbed into the skin (within 180 days after insertion) the formed fibrotic tissue is able to maintain the lift.
During the procedure, fine needles with threads are inserted into the skin, the needle is then removed leaving the thread in place. Although a topical cream will be applied to help numb the skin, there may be a prickling sensation felt with each insertion.
After the procedure an inflammatory reaction is expected causing some degree of soreness, swelling and bruising which may be visible for a week, this is due to the breaking of small capillaries and veins during the procedure. Although recovery is usually around a week, it is advised that exercise be avoided for 2 to 3 weeks.
Thread lifts will have a lasting effect for 18 months.
PDO's are especially effective for:
Wrinkle improvement

Marionette lines
Nasalabial folds
Lifting of jawline and double chin
Mandibular profiling
Cheek augmentation
Brow lift
Under eyes wrinkles
Lifting of double chin area
PDO's are not recommended for those with the following conditions:
Skin cancer
High Blood pressure, Thyroid problems or Diabetes
Hereditary diseases
Neurological disorders such as epilepsy,
Herpes infections, Active Acne, Actinic Keratosis, Eczema, Psoriasis or those who have taken Roaccutane in the last 12 months
HIV/ Hepatitis
Rheumatoid arthritis/ Auto-immune disease
Pregnancy and lactation
Broken veins
Recent procedures such as Chemical Peels, Fillers, Botox, Laser treatments