Mother's day is around the corner, so why don't you go out of your way this year and do something special. Why don't you substitute buying flowers and chocolates, with facial cleansing treatment?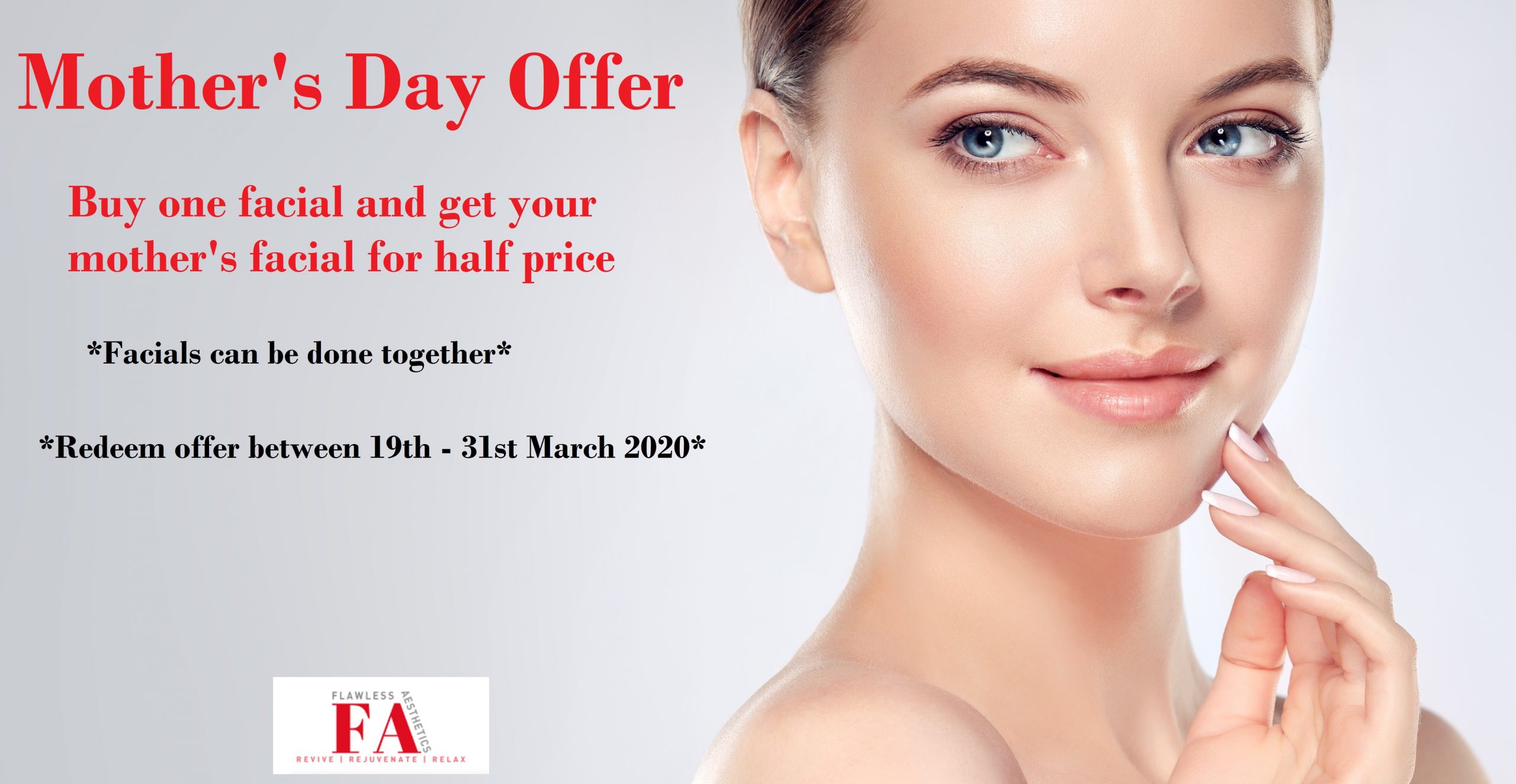 This facial treatment will be bespoke for your mother's skin, that is going to make her look even more beautiful and it will keep you in her good books.
Buy one facial and get your mother's facial half price. Call us on 0208 220 1235, and inform us that you want to get the mother's day offer.
This offer must be redeemed between 19th – 31st March 2020.
For any additional information please email us: hello@fabsb.com