On Sunday 15th March 2020, we are having our Model/ Workshop day. This event is free and refreshments will be provided.
This is an opportunity for you to come and see live demonstrations of some of our treatments.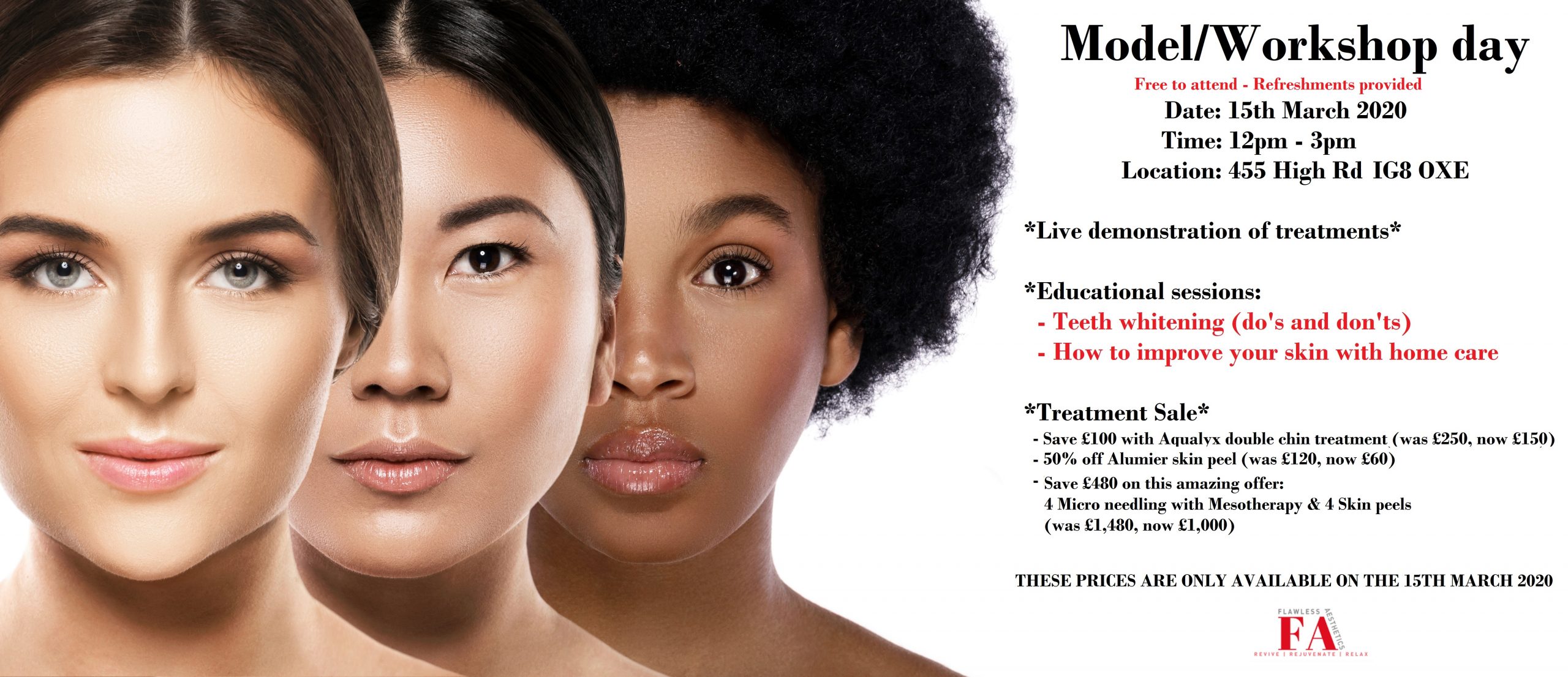 We will also be having educational sessions on teeth whitening and skin care.
Treatment Sale!
* Save £100 with Aqualyx double chin treatment (was £250, now £150)
* 50% off Alumier Skin Peel (was £120, now £60)
* Save £480 on this amazing offer:
*4 Micro-needling with Mesotherapy & 4 Skin peels (was £ 1,480, now £1,000)*
THESE PRICES ARE ONLY AVAILABLE ON THE 15TH MARCH 2020.
Call now on 0208 220 1235 and book your place.
For any additional information please email us: hello@fabsb.com